In this article, you will learn about: How to re-install the windows VPS in Hyonix Portal?
1. Login to Hyonix Portal using https://my.hyonix.com.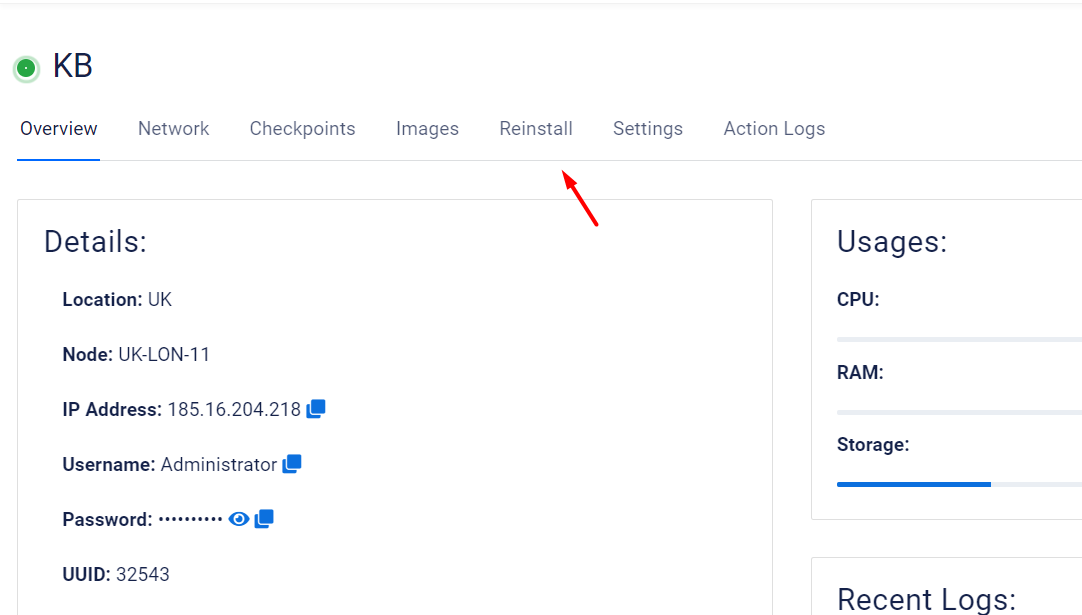 2. Navigate to VPS/Server Control Panel by clicking on "⚙️".

3. Navigate to "Reinstall".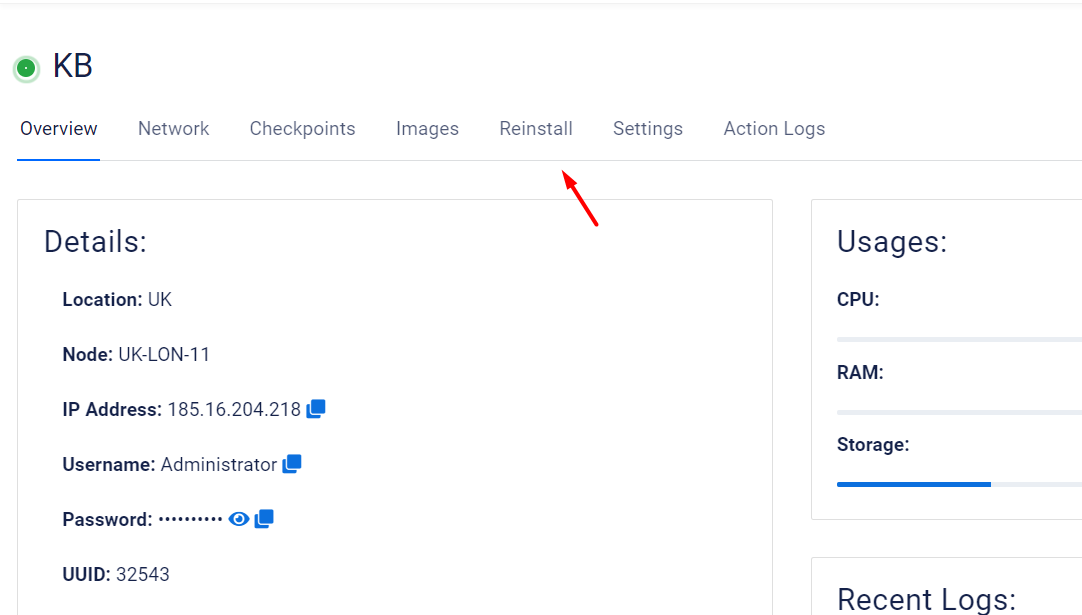 4. Select the Operating System from Dropdown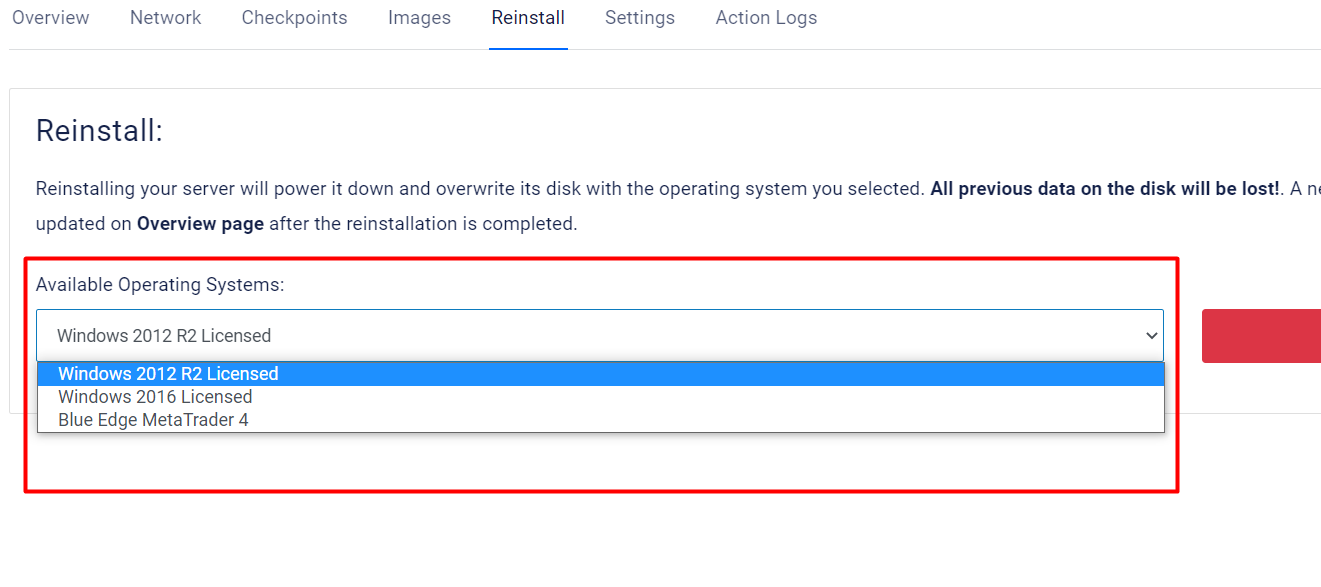 5. Finally, click on "Reinstall".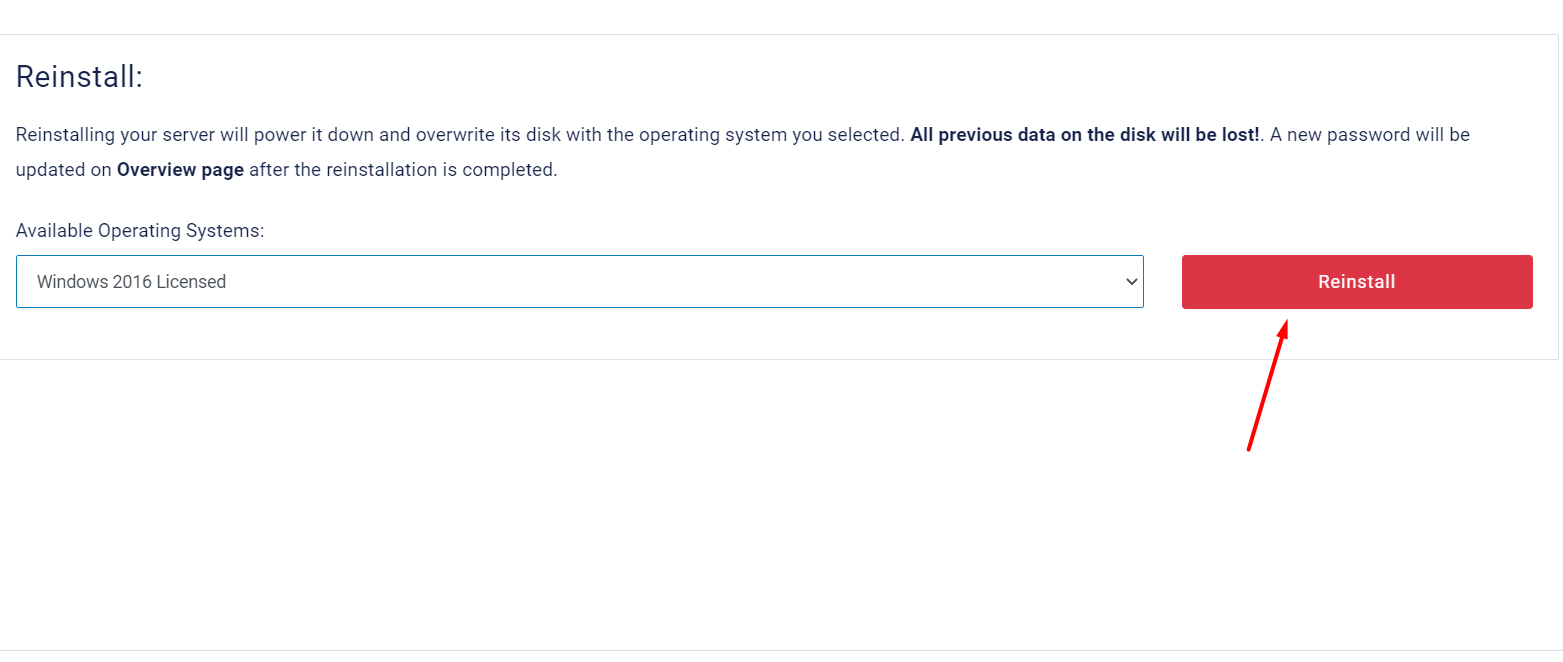 6. Again, for the final confirmation, you need to click on "Reinstall"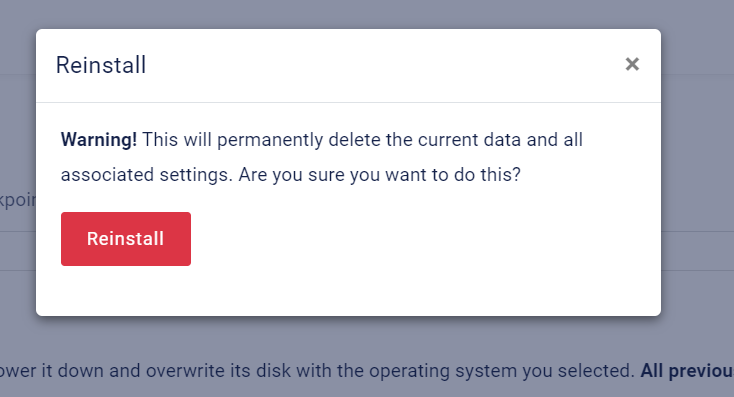 Now, it will take 10 Minutes – 15 Minutes for the reinstallation.
7. A new password will be updated on the Overview page after the reinstallation is completed.