In this article, we will go over how to only allow connections from specified IP addresses or a range of IP addresses which will further increase the security of your Windows VPS. To do this, we will need to modify the scope of the Windows Firewall rules.
---
1. To start, log into your Windows Server and use the Windows search function to search and open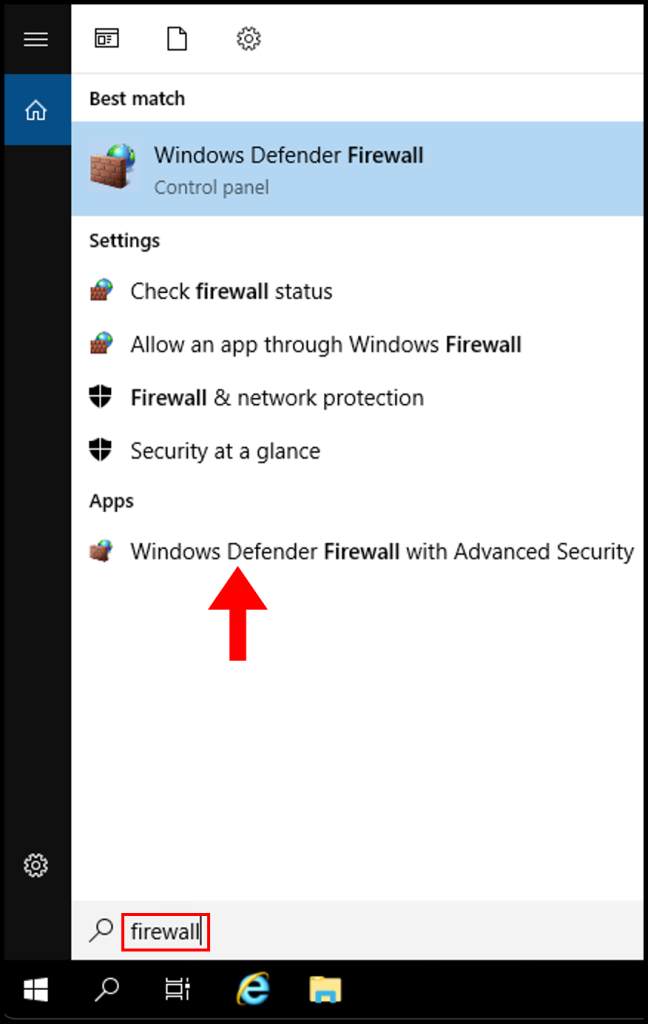 2. In the Windows Defender Firewall window, click Inbound Rules on the left-hand menu.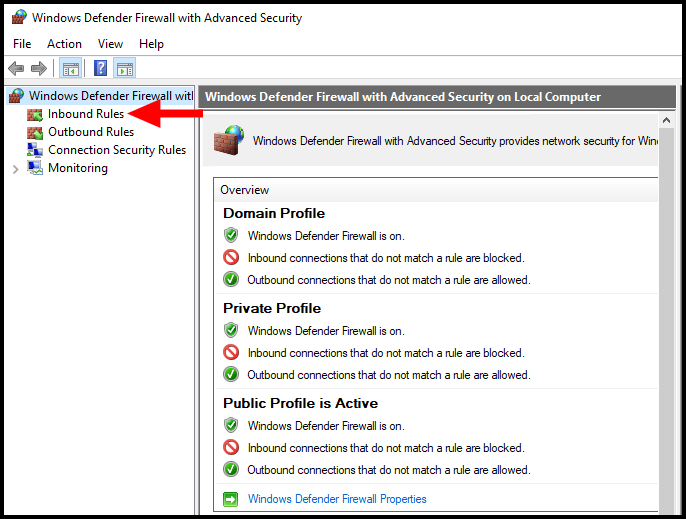 3. Next, in the middle window under Inbound Rules scroll down and locate Remote Desktop – User Mode (TCP-In), once you have located it right click it and click Properties.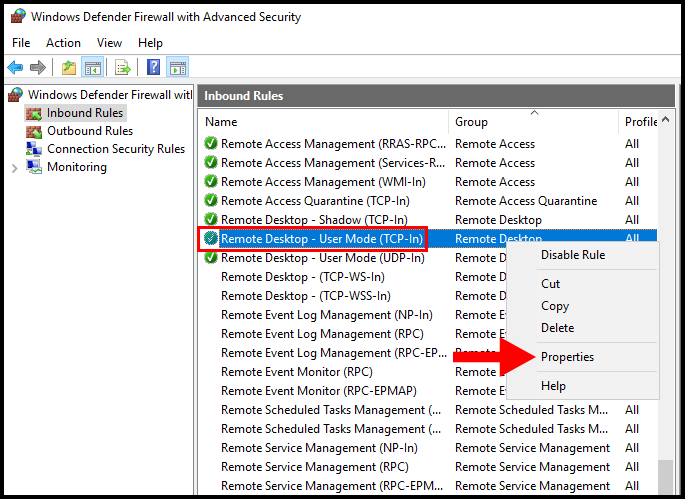 4. In the Remote Desktop – User Mode (TCP-In) properties window, navigate to the Scope tab.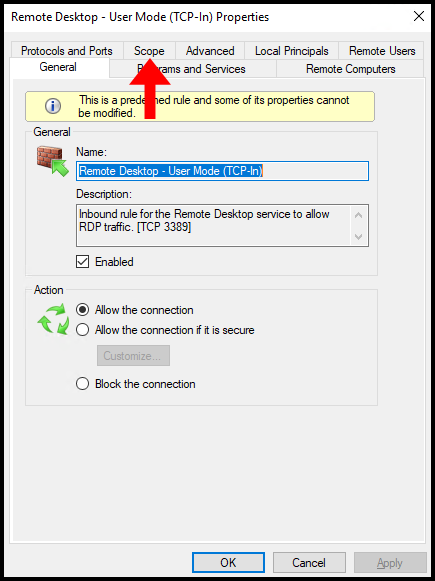 5. On the Scope tab, check the button next to These IP addresses: under the Remote IP address section, then click Add as seen below.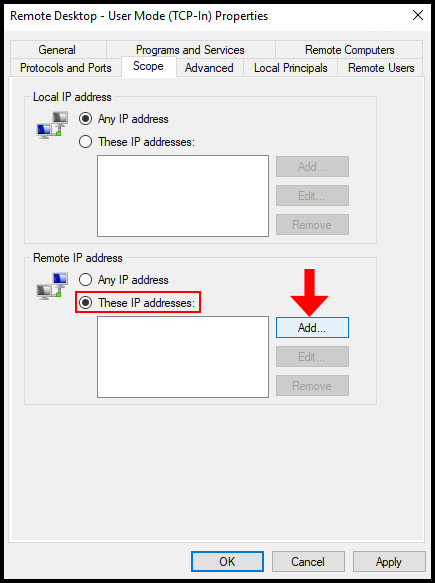 6. In the next window, you will be presented with the following options:
This IP address or subnet: Enter the IP address from which you will be connecting to the VPS with.
This IP address range: In the From field you'll enter the start of the range, and the end of the range in the To field.
Once done, click OK to finalize the changes.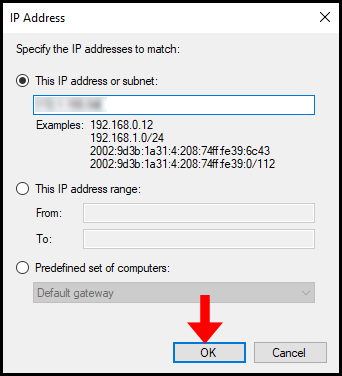 7. Lastly, click Apply to complete and save the changes. We've successfully limited connections to the VPS from specified IP addresses or IP address ranges.