Web servers are being used to transfer and receive data globally. Transmission of the data is made in various ways, and one of the best options to perform the data transmission is through FTP (File Transfer Protocol). In Windows Server, under IIS services, you can install an FTP server additionally using Server Manager.
In this article, you will learn about: How to install and Configure FTP Server on Windows 2016/2012?
---
Installation
1. Login to Windows Server → Search and Open Server Manager.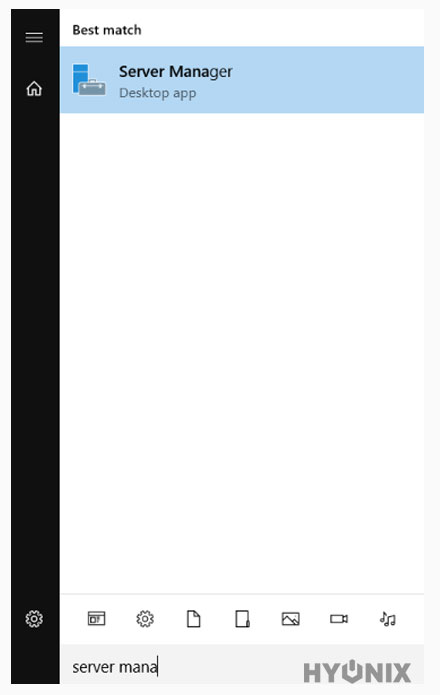 2. Now click on "Add Role and features".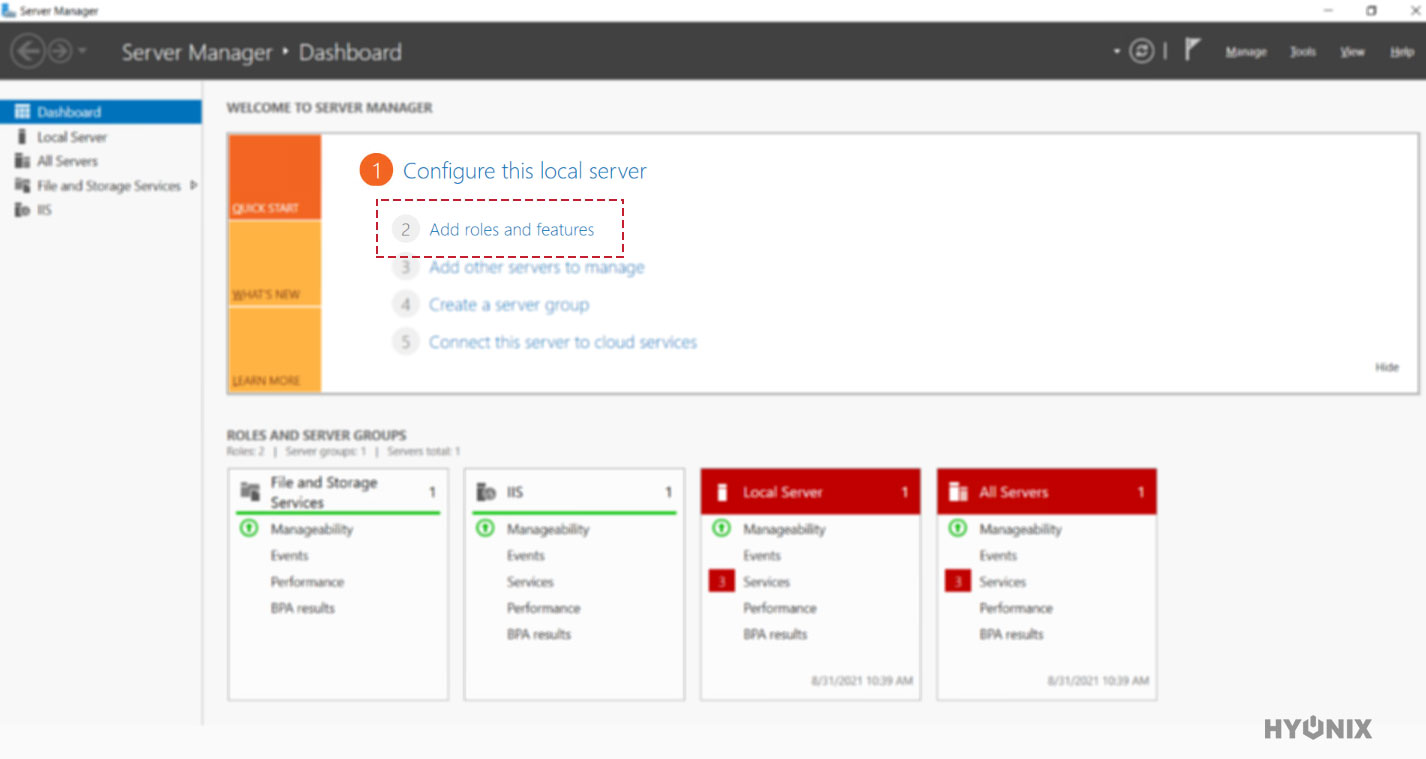 3. In the Installation Type section, select Role-based or feature-based installation → Next.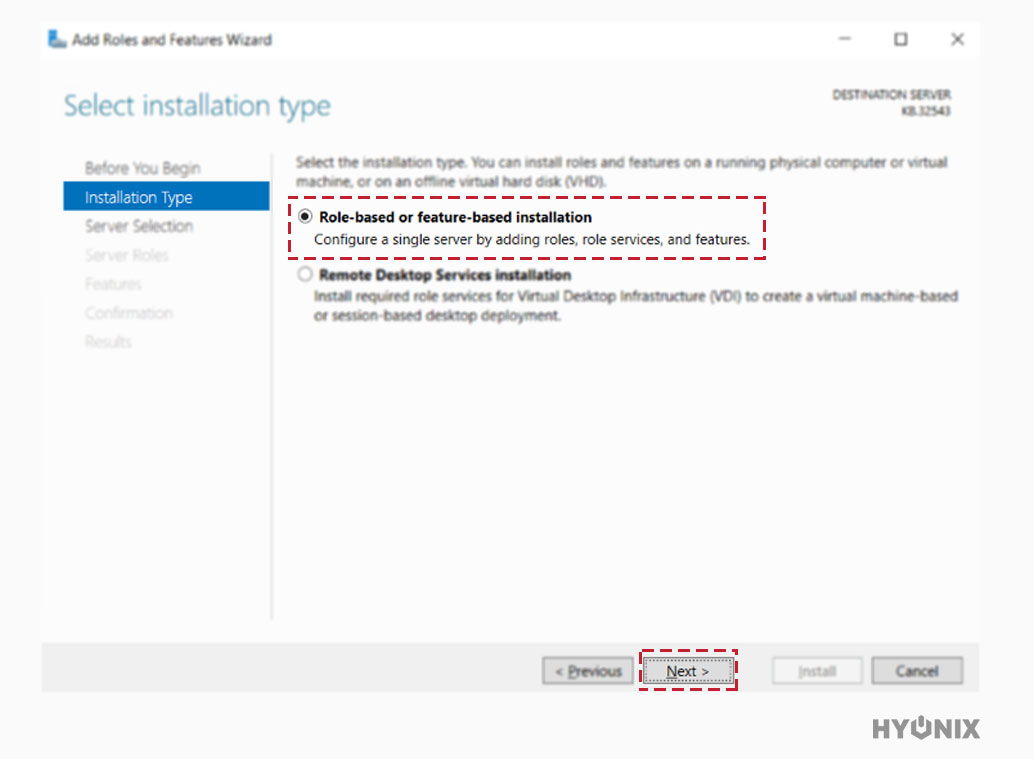 4. In Server Selection, select your Windows Server, if your server is configured in the network, then select the particular server from the list to process the installation → Next.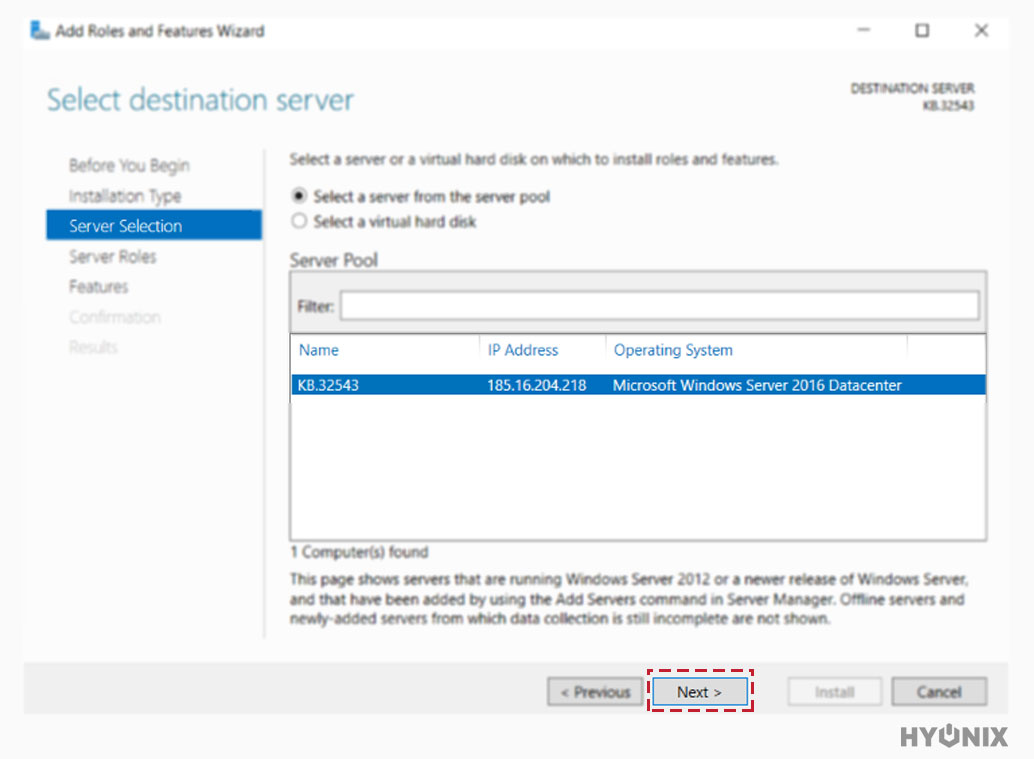 5. In Server Role, select Web Server IIS → FTP Server → Click on Next.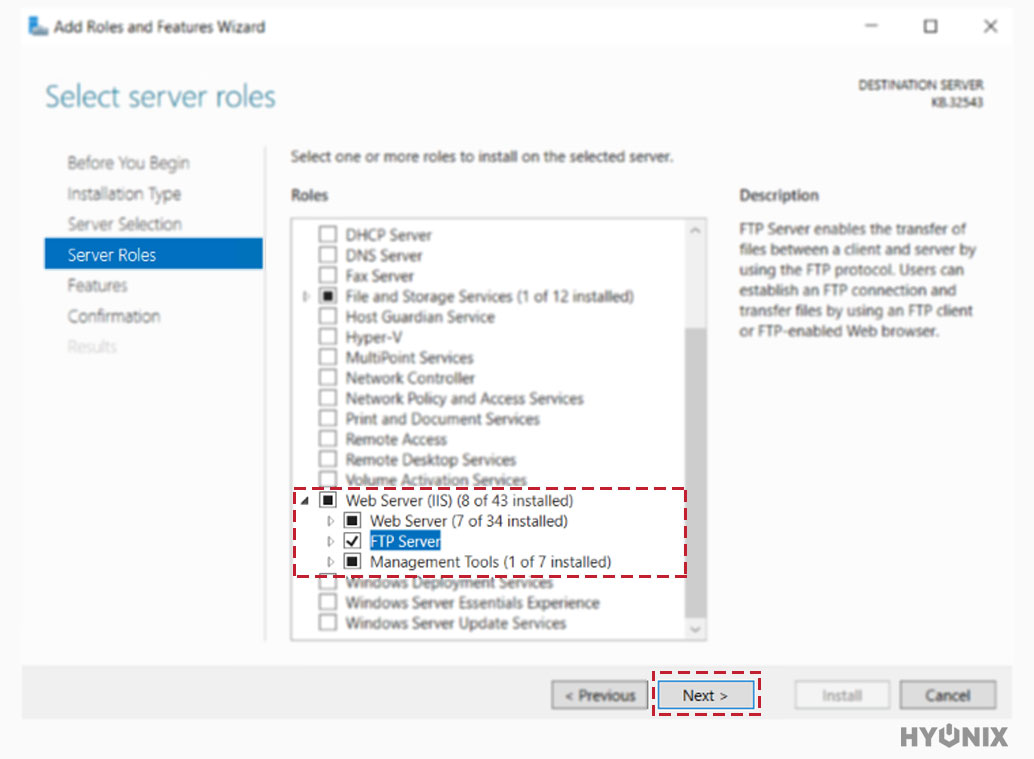 6. Do not select or Deselect anything in Features Section → Click Next.
7. In the Confirmation section, click on Install.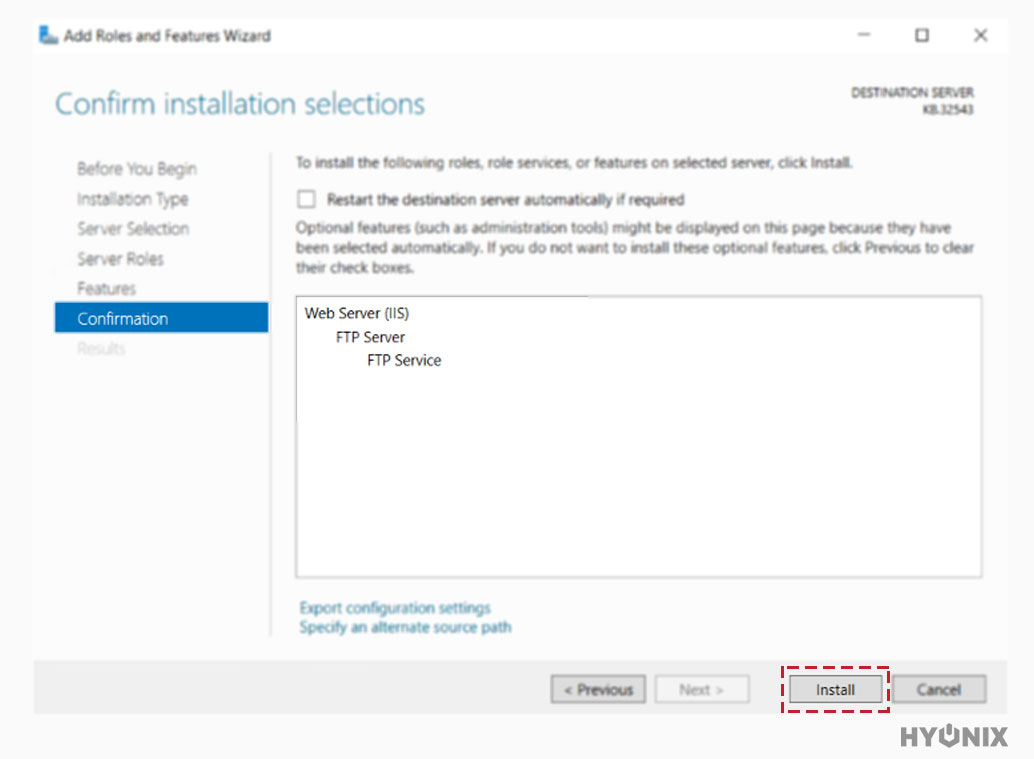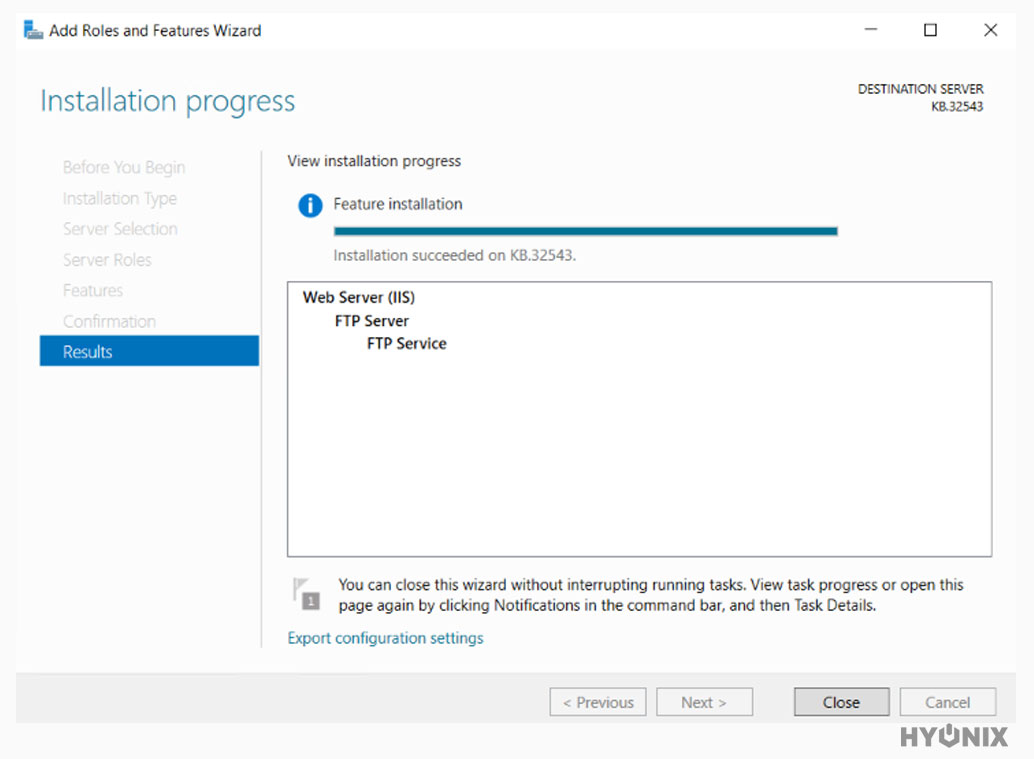 ---
Configuration
We assume you have enabled/installed IIS Services and FTP Server. Now we have to configure the FTP account for read and write permissions. Let get started!
1. Login to Windows Server → Navigate to Control Panel → System and Security → Administrative Tools and select Internet Information Services (IIS) Manager.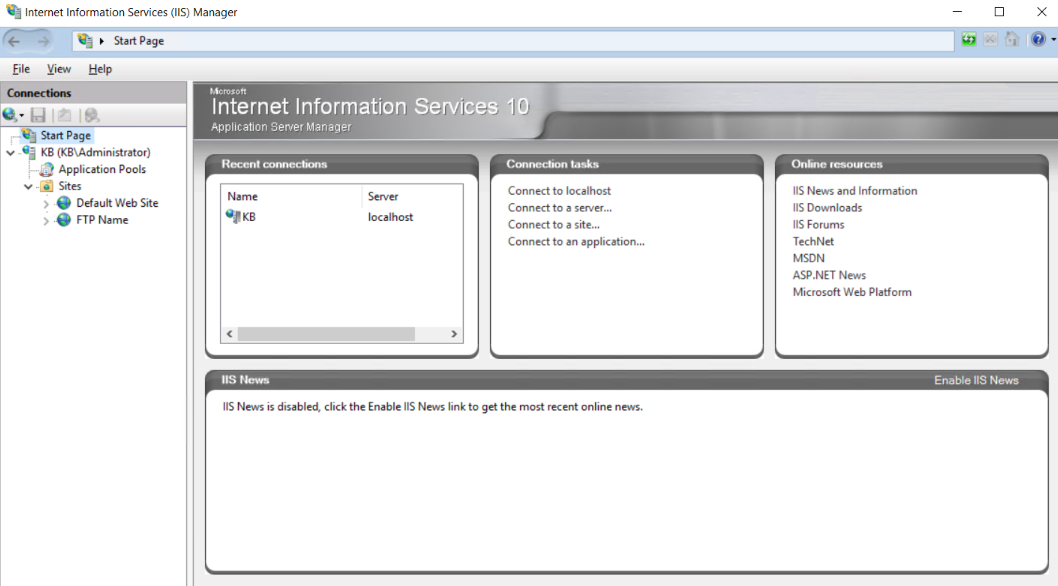 2. Navigate to Windows Server Node → Sites → Right-click → Click on Add FTP Site.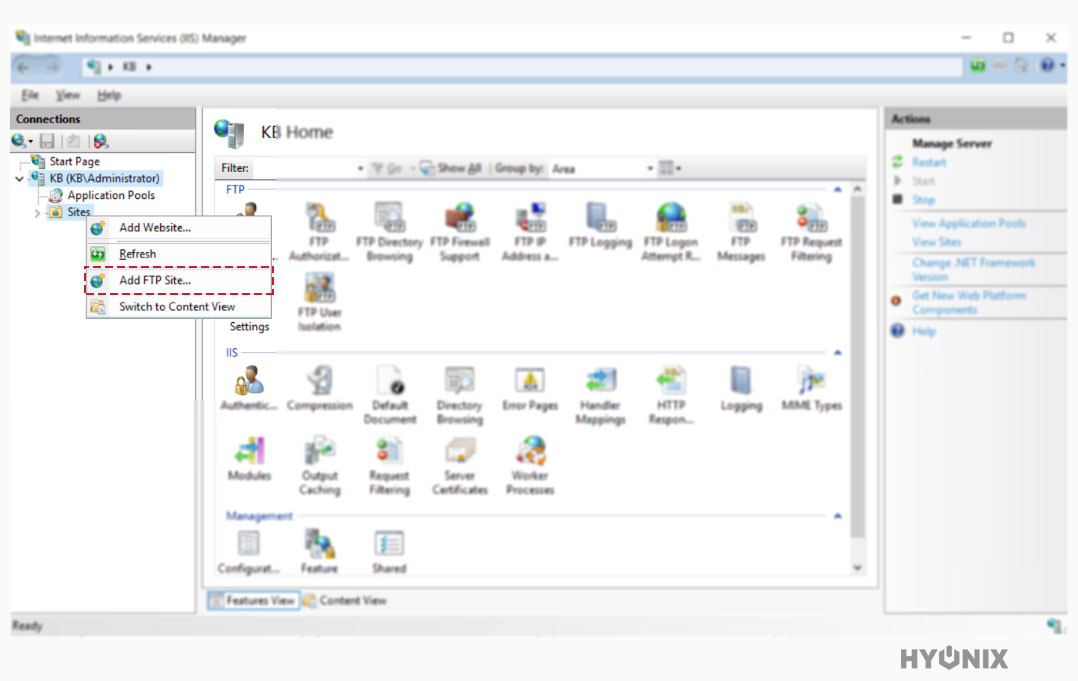 3. Enter the name for FTP and configure the directory access → Click on Next.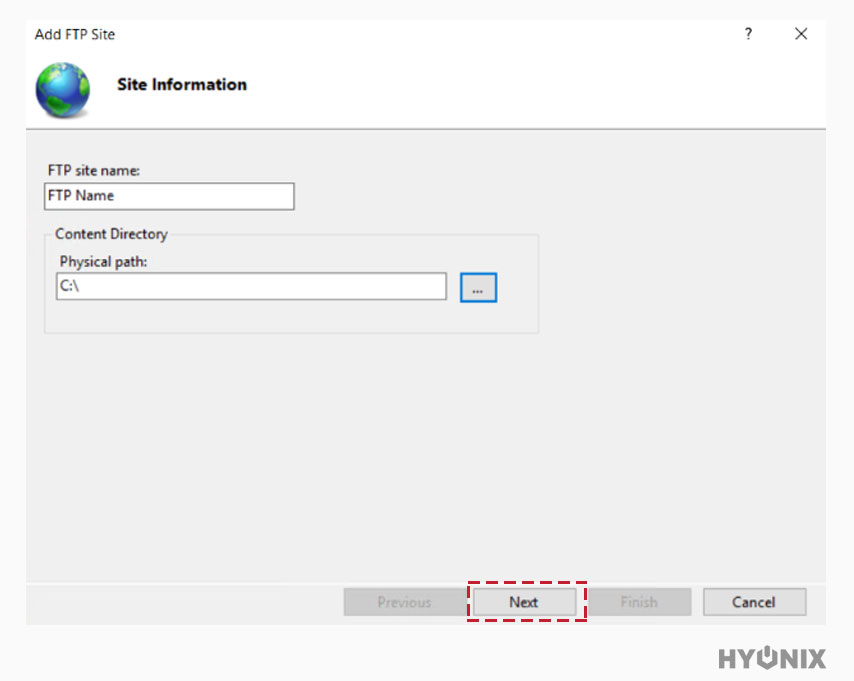 4. Next, configure the IP address for the FTP site. If you have a virtual host, then enter the host domain name. Finally, select encryption SSL, Allow SSL, Require SSL, No SSL → Click on Next.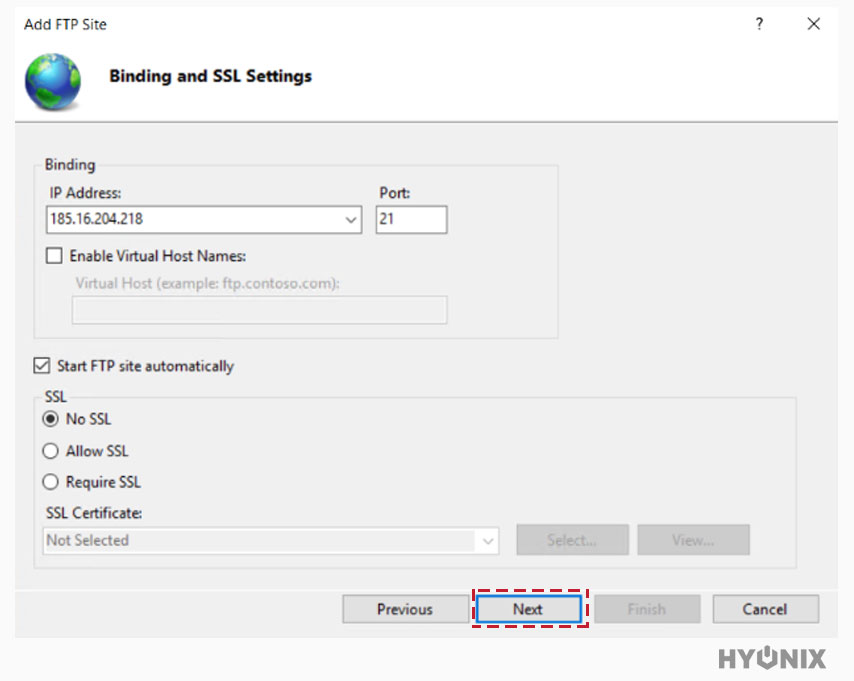 5. In the Authentication step, select the Basic authentication type and make sure to deselect Anonymous. Now, select the users to whom you want to grant the FTP permission. For this article, we will give FTP access to all the users. In Permission, make sure to select Read and Write both options → Click on Finish.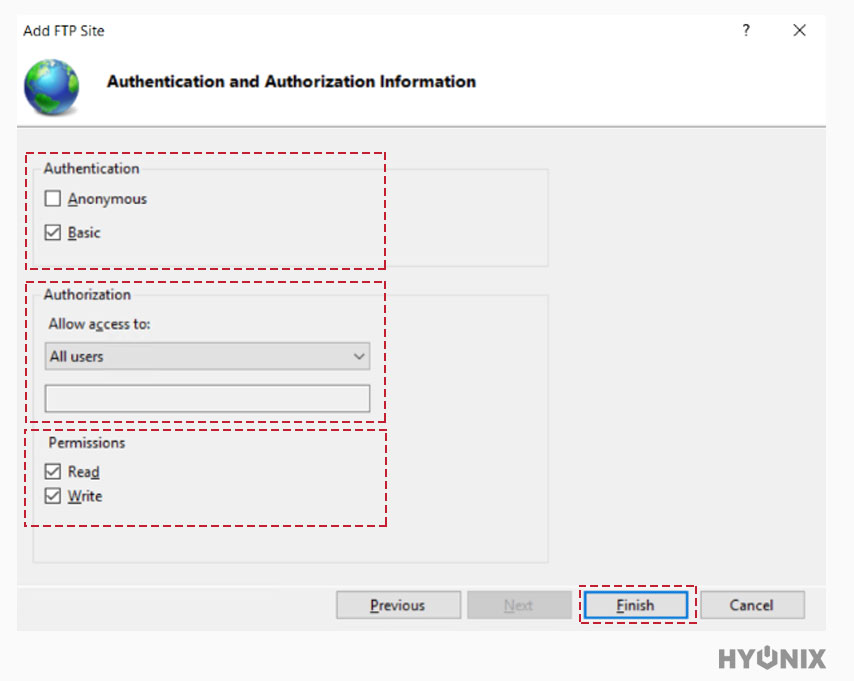 ---
Conclusion
In this article, you have learnt about how to install and configure FTP Server on Windows 2016/2012. Using step-by-step instruction given in this article you can setup own FTP server with few clicks.
Hyonix.com is a leading licensed Windows VPS hosting provider and offers services from ready-to-deploy multiple locations. If you have any requirements related to Windows VPS, get in touch with us on: Click Here.