Internet Information Services, i.e. also known as IIS, is a complete pack of applications required to host .NET projects on fully functional windows servers. At the beginning of hosting applications or websites, you first need to configure the domain name in the IIS Management Console.
Before getting with this article, you need to install IIS and require additional rest components. Learn: How to enable IIS and IIS Required Components?
In this article, you will learn about: How to add a website in Windows IIS?
---
1. Login to Windows Server → Start → Windows Administrative Tools → Internet Information Services (IIS) Manager.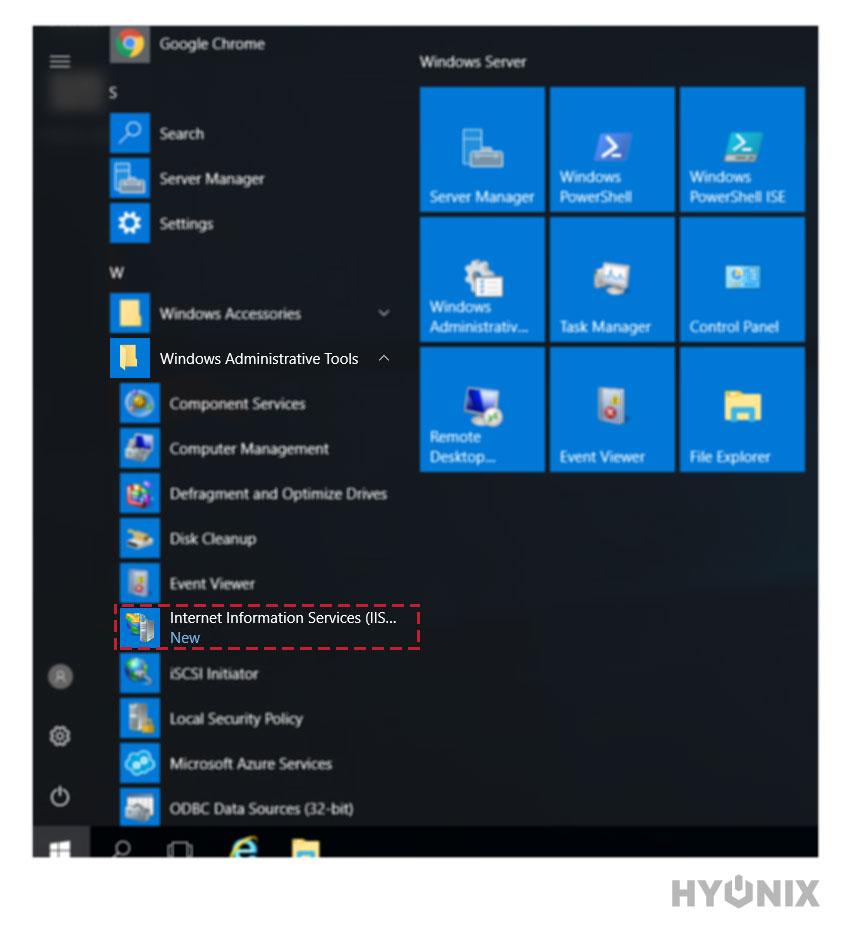 2. Navigate to Host → Right click on Sites → Click on Add Website.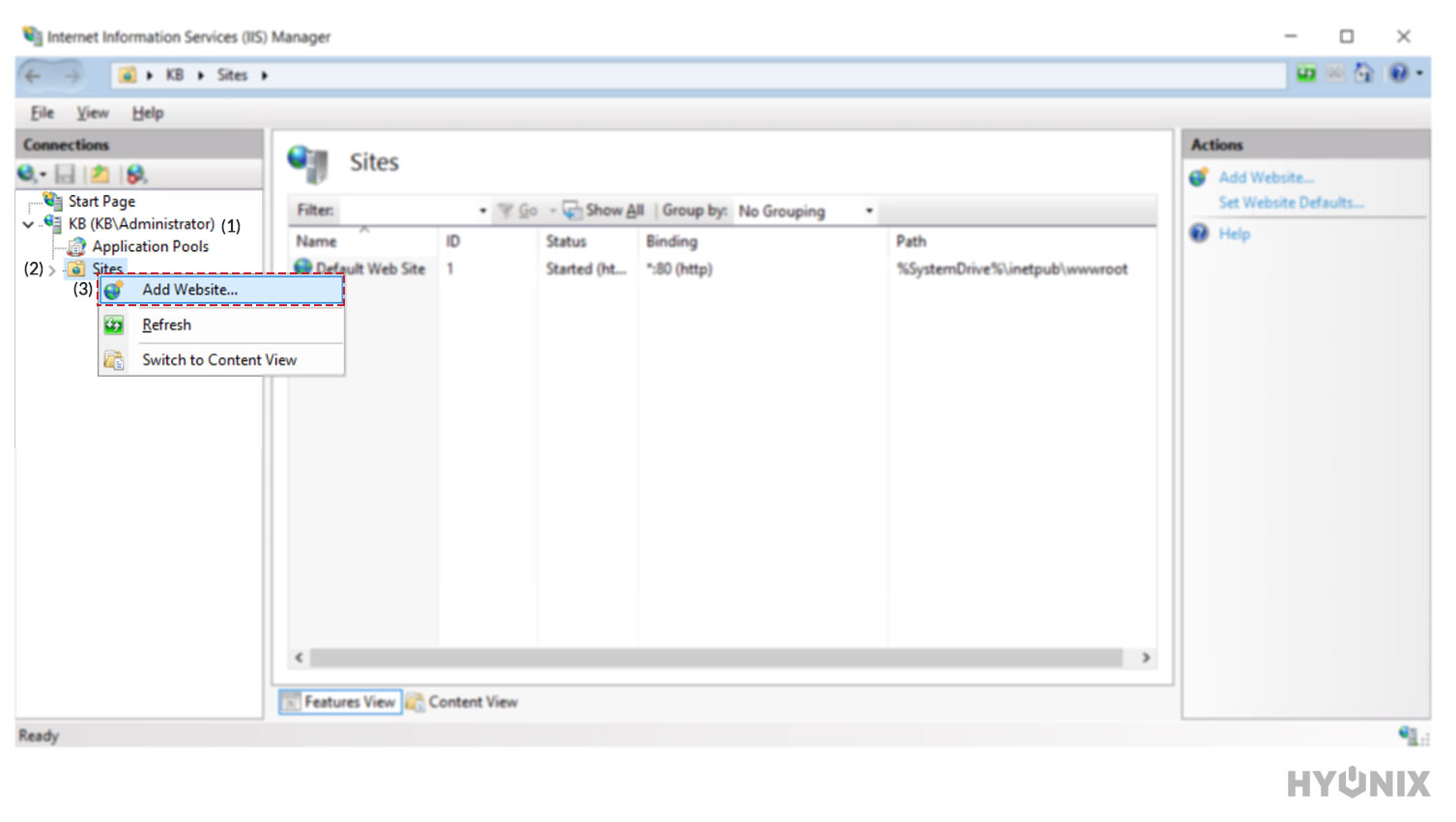 3. Enter the required information as below,
Site name: Enter the name for the website.
Application pool: Select the appropriate application pool.
Physical path: Enter the physical path for the application.
Type: Enter the encryption type (HTTP/HTTPS).
IP address: If you have multiples IPs available, then select the IP address from the dropdown.
Port: Enter the port number.
Host name: Enter the fully qualified domain name or subdomain.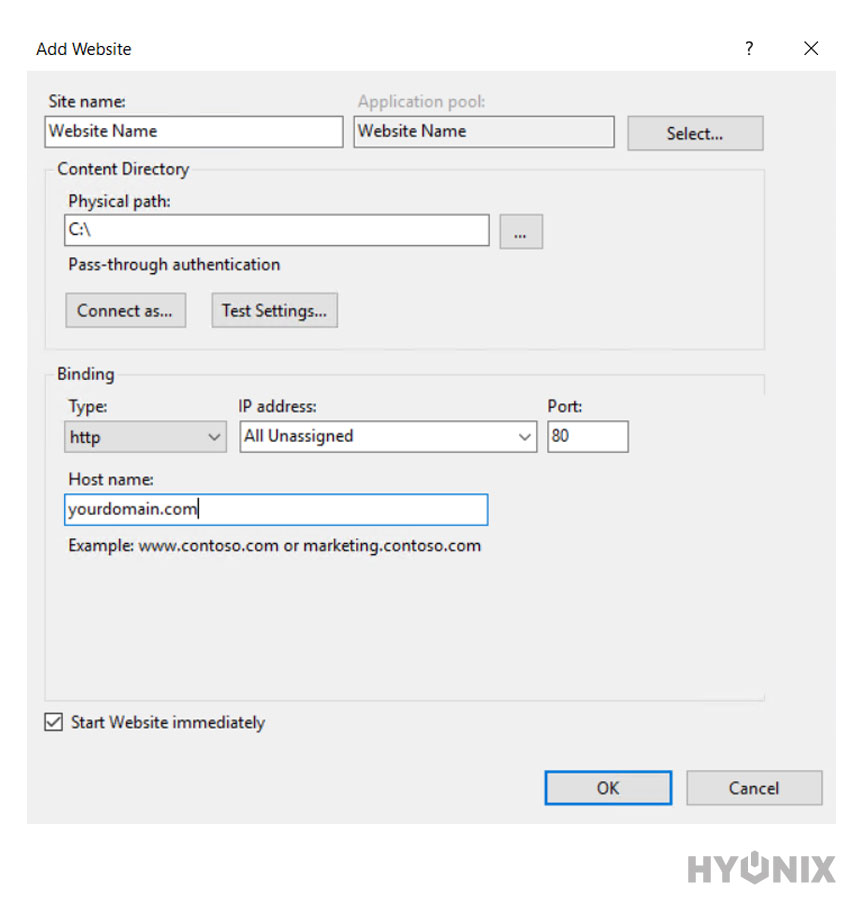 4. Make sure you check the box Start Website immediately.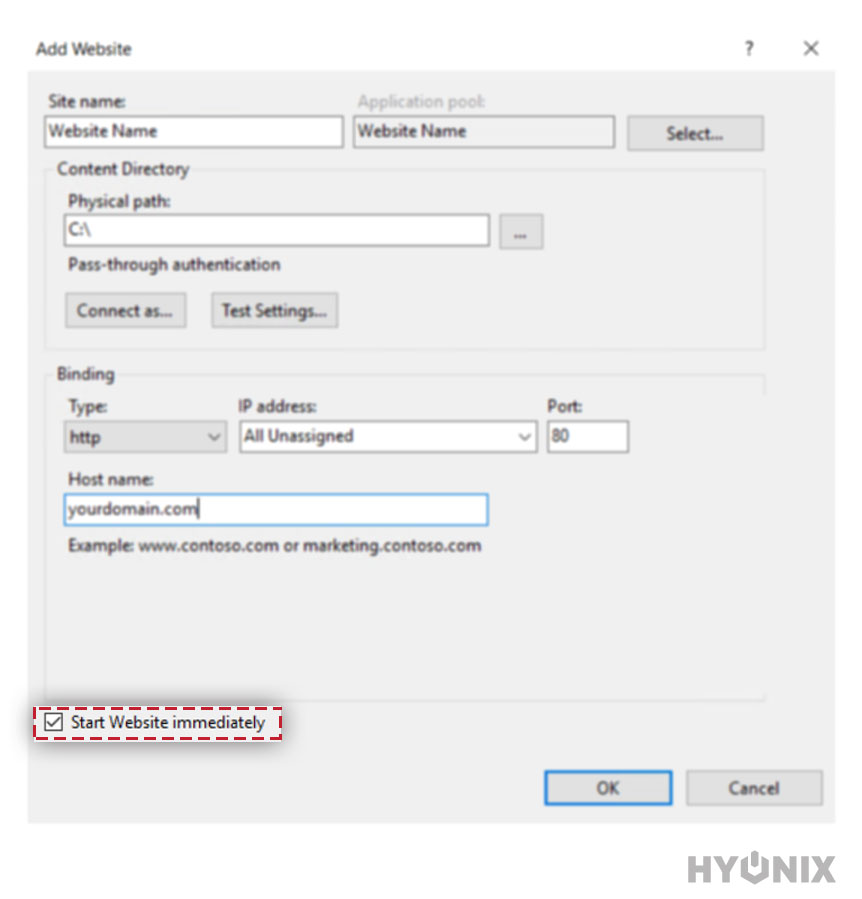 5. (Optional) If your windows server has multiple application pool then if you want to choose specific application pool then click on Select → Select application pool from dropdown → Click on OK.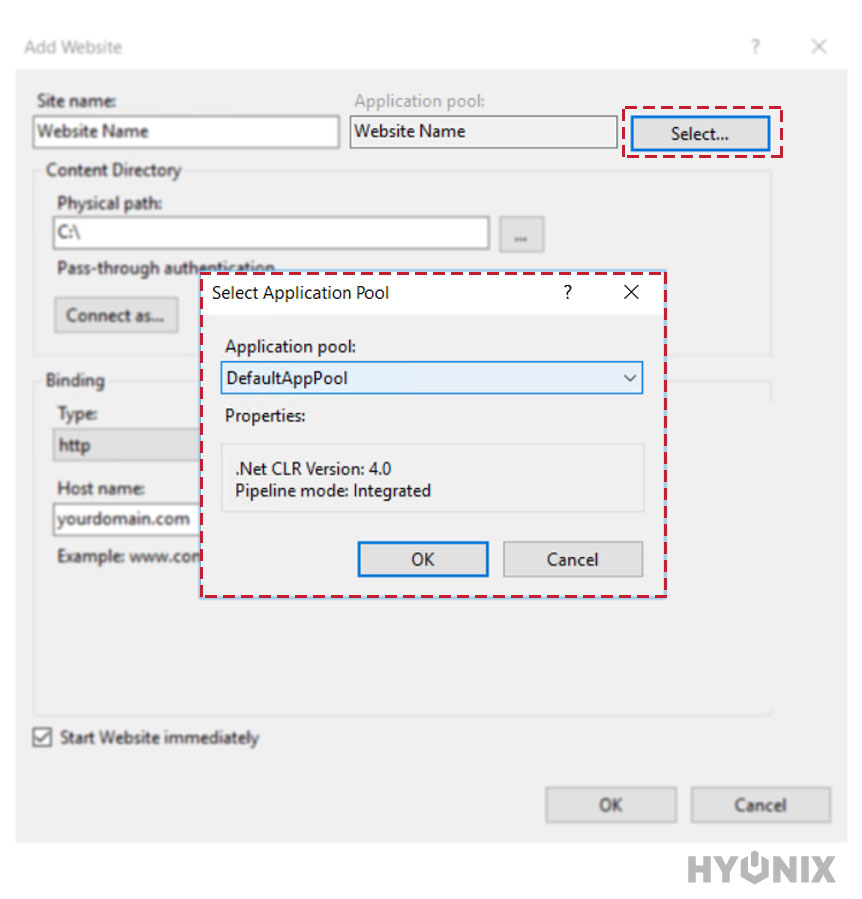 6. To save the changes click on OK.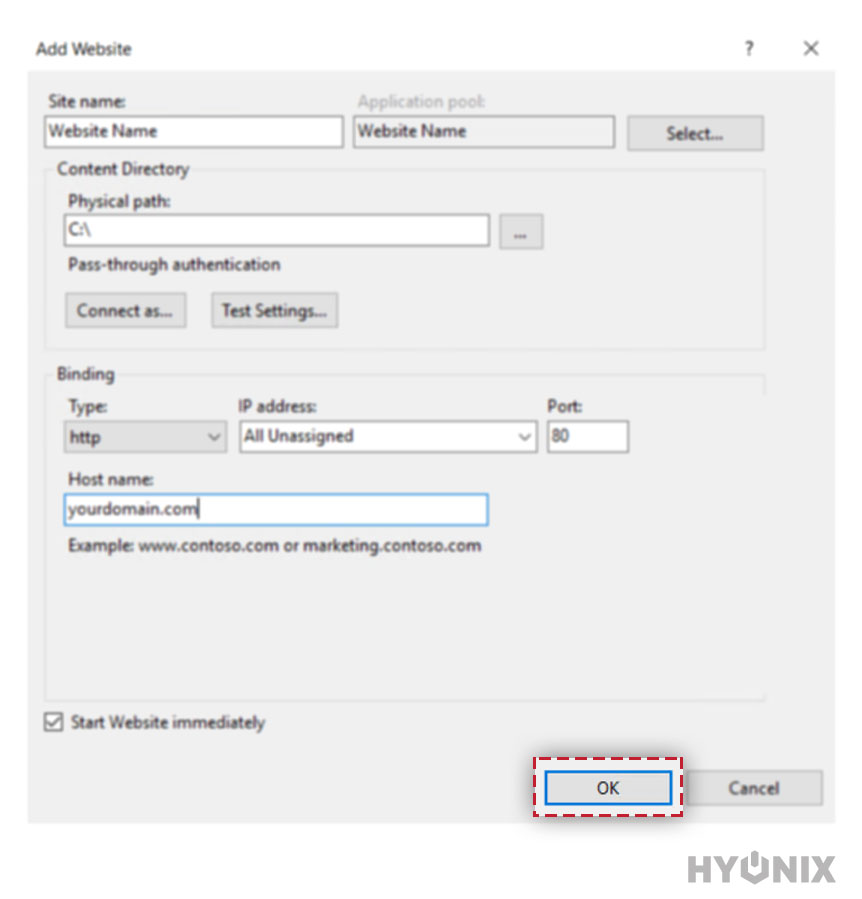 ---
Conclusion
In this article, we learned how to add a website in windows IIS. Using this article's step-by-step guide, you can start hosting the fully functional website on a windows server. Later, if you would like to consider configuring the advanced configuration for a website, you can do it anytime.
Hyonix was founded in early 2018, as we believed the current pricing of Windows VPS was far too overpriced for most consumers. This makes it nonuser and budget-friendly for many people around the world. Our main goal is to change that – providing powerful licensed Windows VPS at a reasonable price so that everyone can grab one without thinking twice about the performance/price that you will get. Get yourself fully optimized Windows VPS starting @ $6.5/mo from Hyonix.com.