Setting up a PayPal Billing Agreement will allow us to automatically charge your PayPal account to pay and renew your services.
Steps to set up Paypal Billing Agreement
Step 1: Go to your left menu on our website, click Billing, click Manage Paypal, click Set up Billing Agreement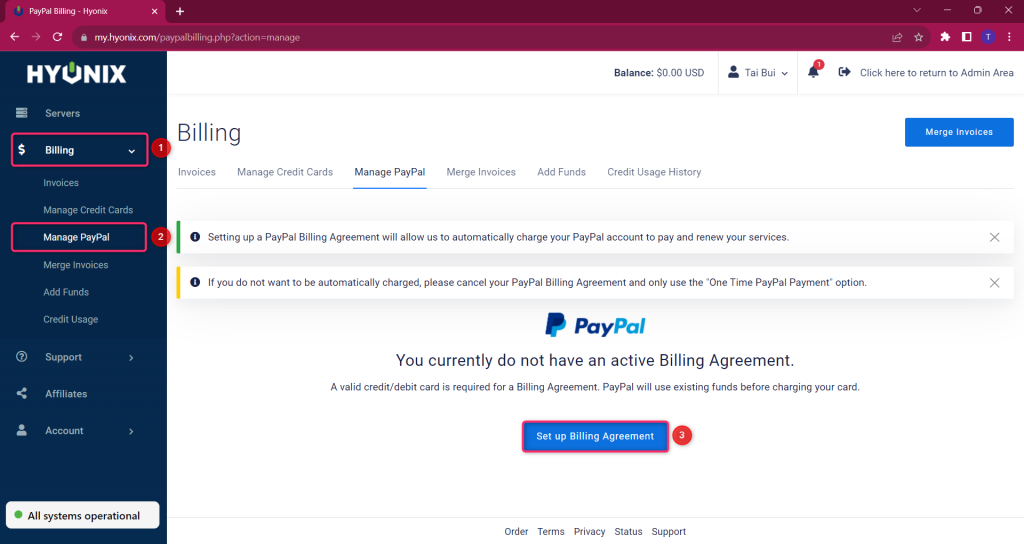 Step 2: Login to your Paypal account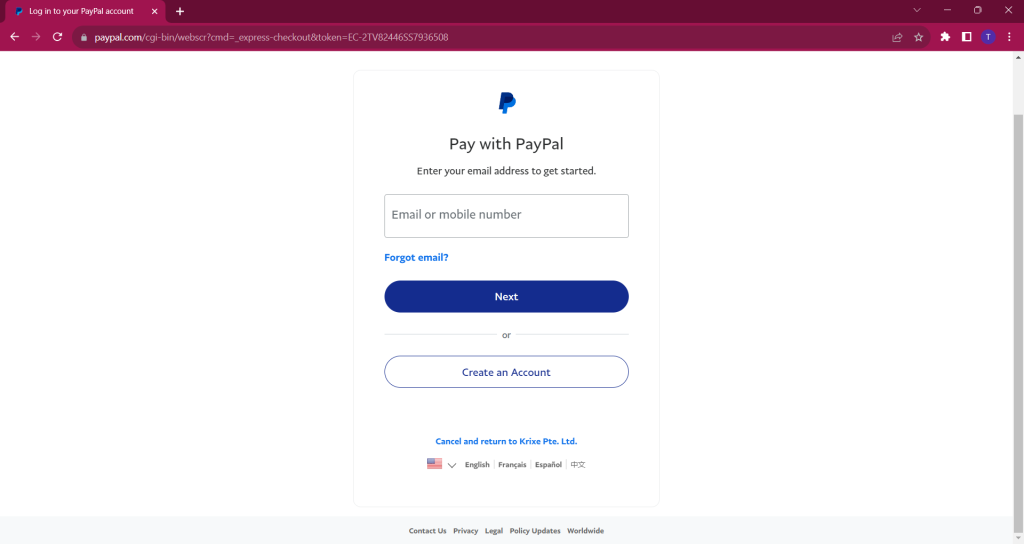 Step 3: Click Agree & Continue. You have successfully registered Paypal Billing Agreement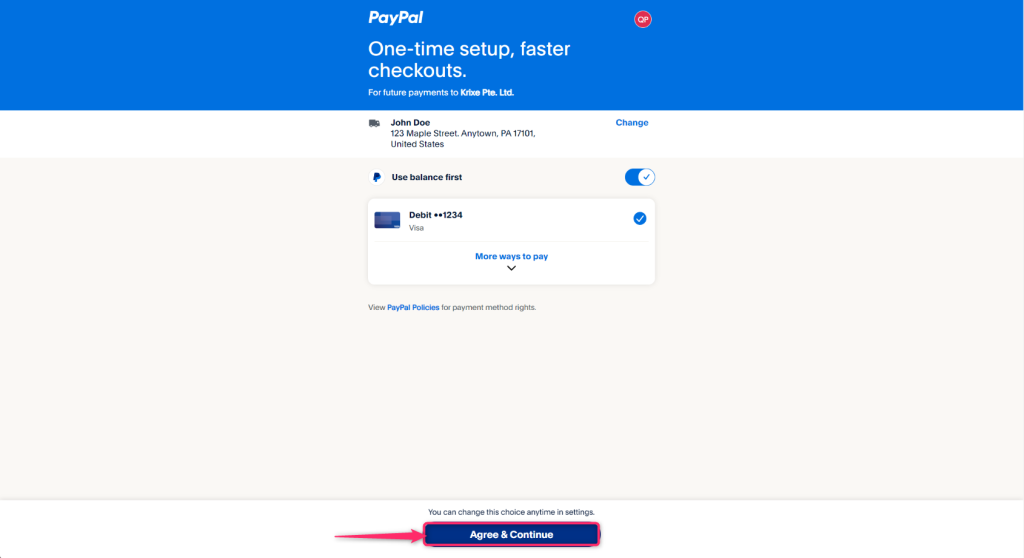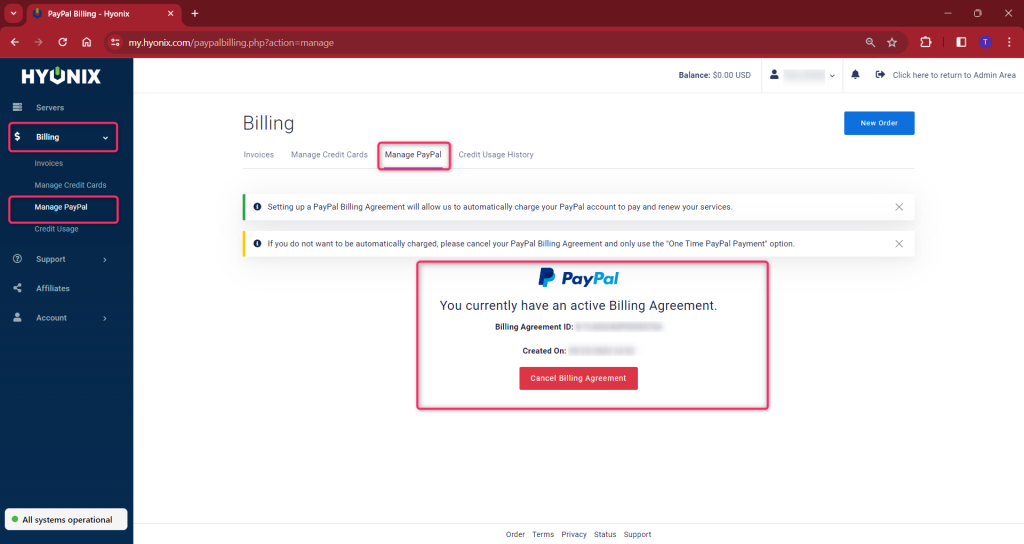 Step 4: Go to Account -> Setting -> Change Payment method to Paypal -> Save Changes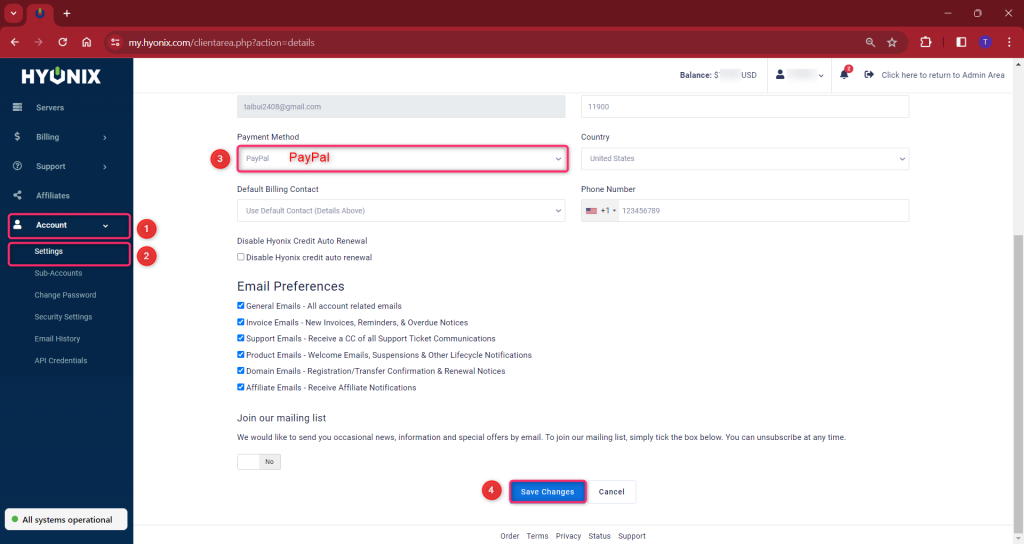 Our system will auto charge your Paypal to renew your service from the next billing cycle.
Please note that if you have any unpaid invoices (different payment methods other than Paypal) before setting up Paypal Billing Agreement. You will need to manually pay them because our system may only auto renew for the invoices that are generated after setting up the Paypal Billing Agreement.
---
How to solve error (if any) when setting up Paypal Billing Agreement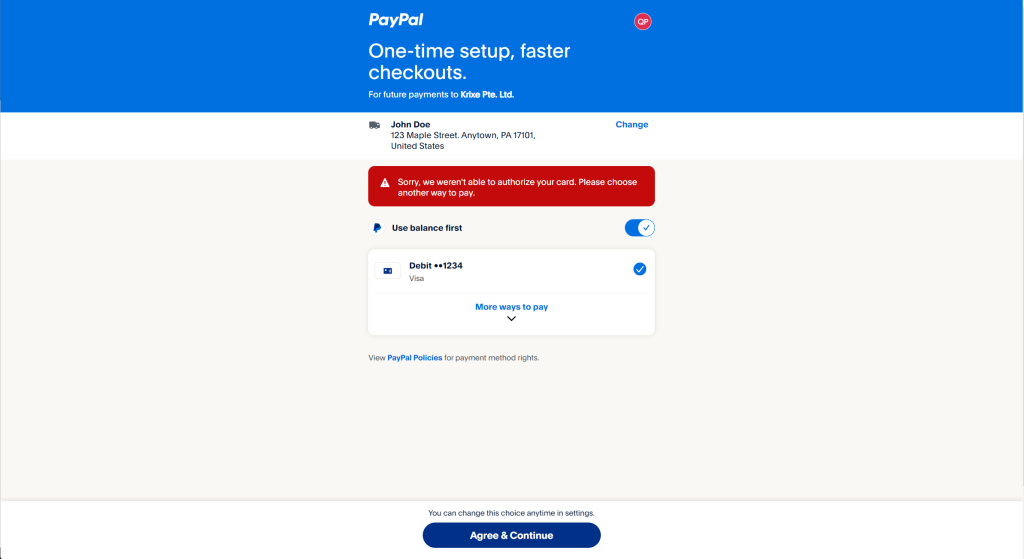 If you are setting up a PayPal billing agreement, and you are getting the error message "Sorry, we weren't able to authorize your card. Please choose another way to pay", there are a few things you can try:
Check your card information. Make sure that the card number, expiration date, and CVV code are all correct.
Try a different card. If you have another debit or credit card, try using that one instead.
Contact your bank. If you've tried multiple cards and you're still getting the error, contact your bank to make sure there's no issue with your account.
Verify your PayPal account. If you haven't yet verified your PayPal account, do so now. This can help to reduce the risk of fraud and make it more likely that your payments will be authorized. Please follow this link on how to verify your Paypal account: link
Contact PayPal support. If you've tried all of the above and you're still getting the error, contact PayPal support for assistance.
Here are some additional tips:
Make sure that your card is enabled for recurring payments: you can contact your bank or debit/credit card issuer. They will be able to tell you if your card is eligible for recurring payments and how to enable them if they are not already enabled.
Check if there are any daily or weekly spending limits on your card.
Try using a different browser or device.
Clear your browser's cookies and cache.
---