Is your service ready for renewal? Is your Hyonix server got suspended? Don't worry! We will demonstrate how to renew Hyonix servers easily.
---
In the below image, you can see that status of 130.51.40.76 Hyonix server is showing Suspended. When you try to access the specific suspended server, you will end seeing an error message "Your server has been suspended :(".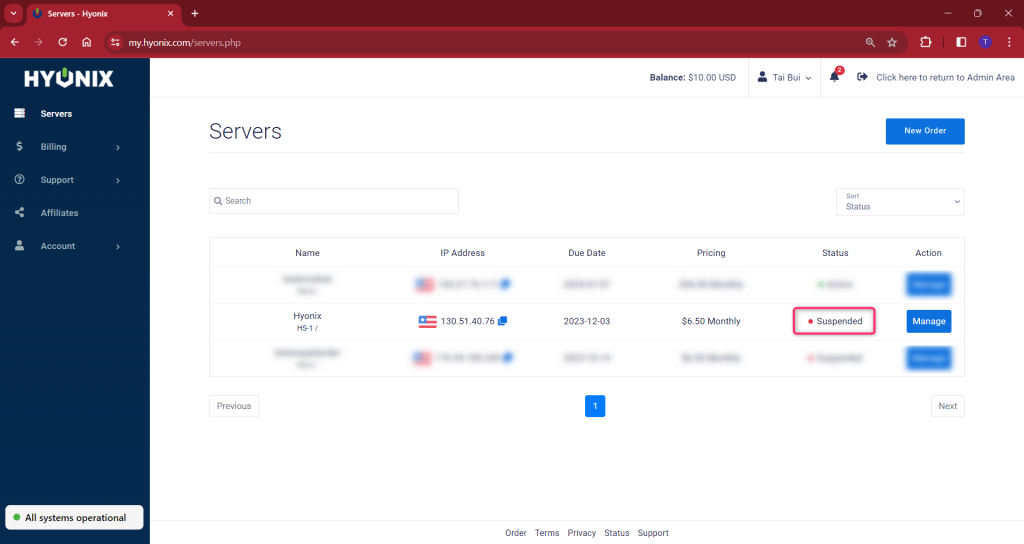 To resume services, we need to pay the overdue invoices. Let's process the payment.
1. Navigate to Billing → Invoices. Identifying the unpaid invoice you want to pay and click Pay.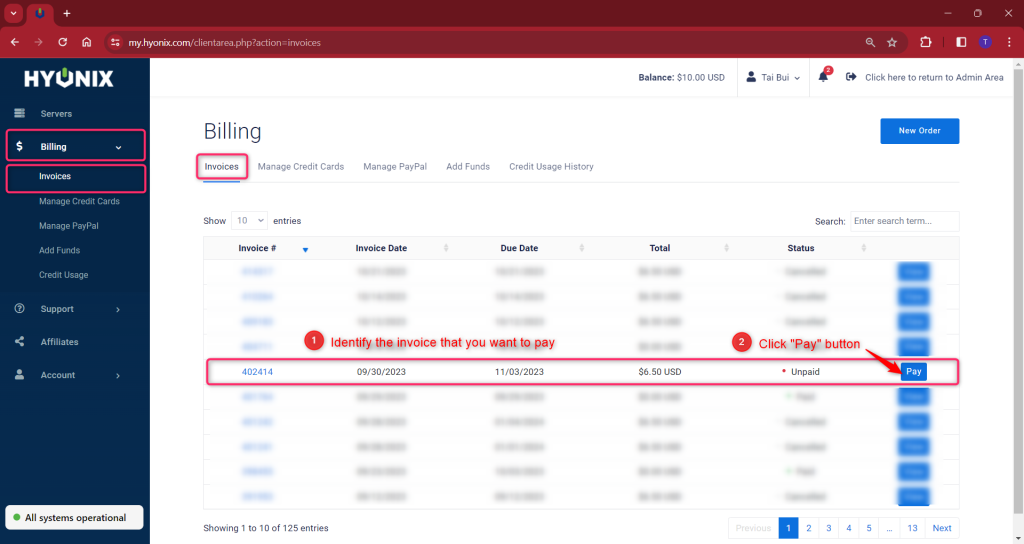 2. Choose your preferred payment method from the Payment Method Drop-down. Hyonix offers multiple payment gateway options, including PayPal, Credit cards, Bitcoin, Perfect Money, Alipay, Web Money, and Hyonix Credits. Next, process the payment with selected payment gateway. Then hit Pay Now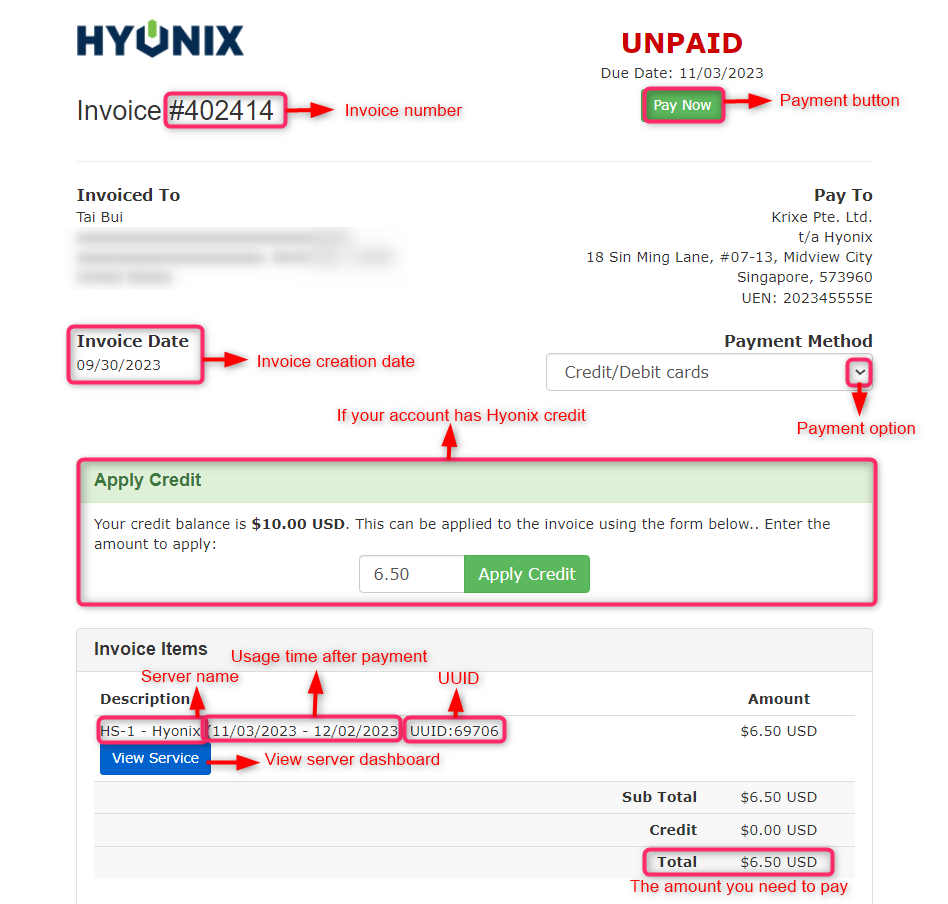 3. Once you are done with the payment, the system will mark the invoice as PAID. Also, you should get the payment confirmation notification through email at your registered email address.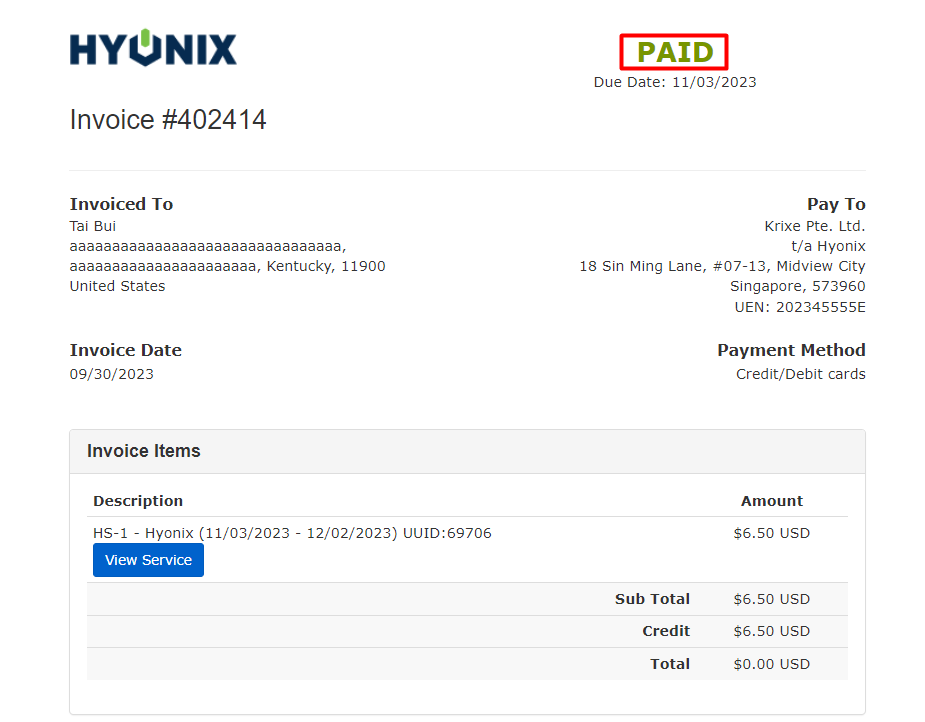 4. If you navigate to Hyonix Portal → Servers, the status of Hyonix Server (130.51.40.76) should have changed to Active. Now, you can smoothly manage the server from your end.