If you are facing any trouble while processing the purchase of your favourite Windows VPS with Hyonix, then follow this article to know more about, How to place an order with Hyonix?
First, register yourself by filling out the following details (First Name, Last Name, Email Address, Billing Address, Account Password) → Click on "Register".
1. Use this URL for registration – https://my.hyonix.com/register.php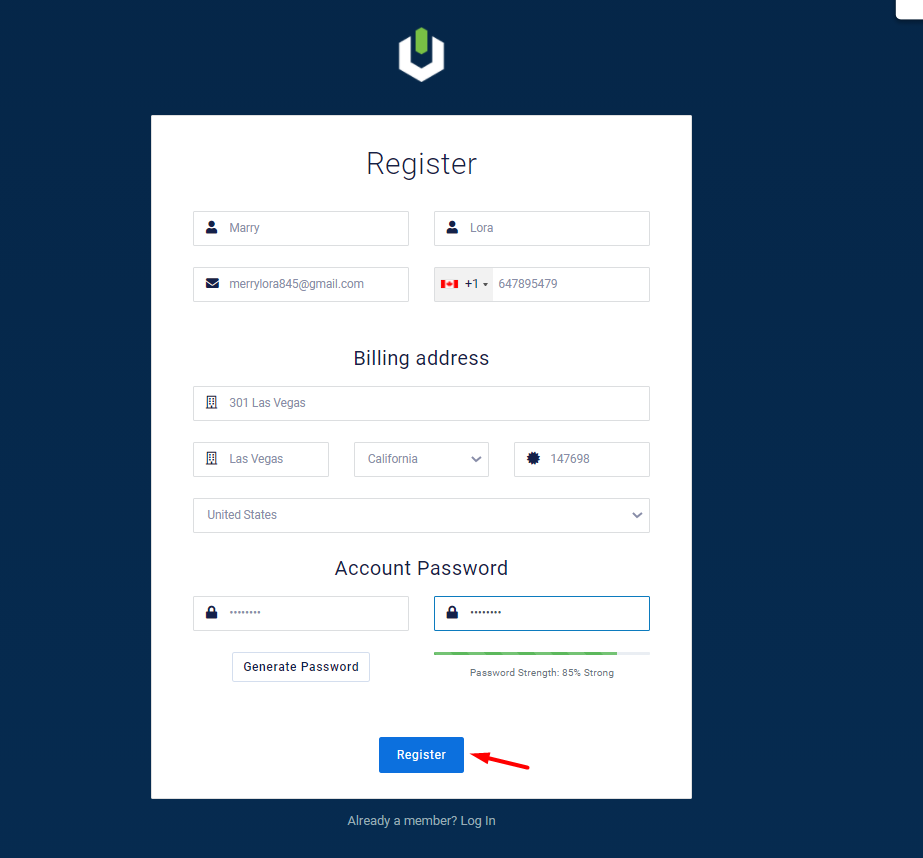 2. You will get redirected to your Account Dashboard from which you can purchase the Windows VPS. Click on > Order New or Grab one now!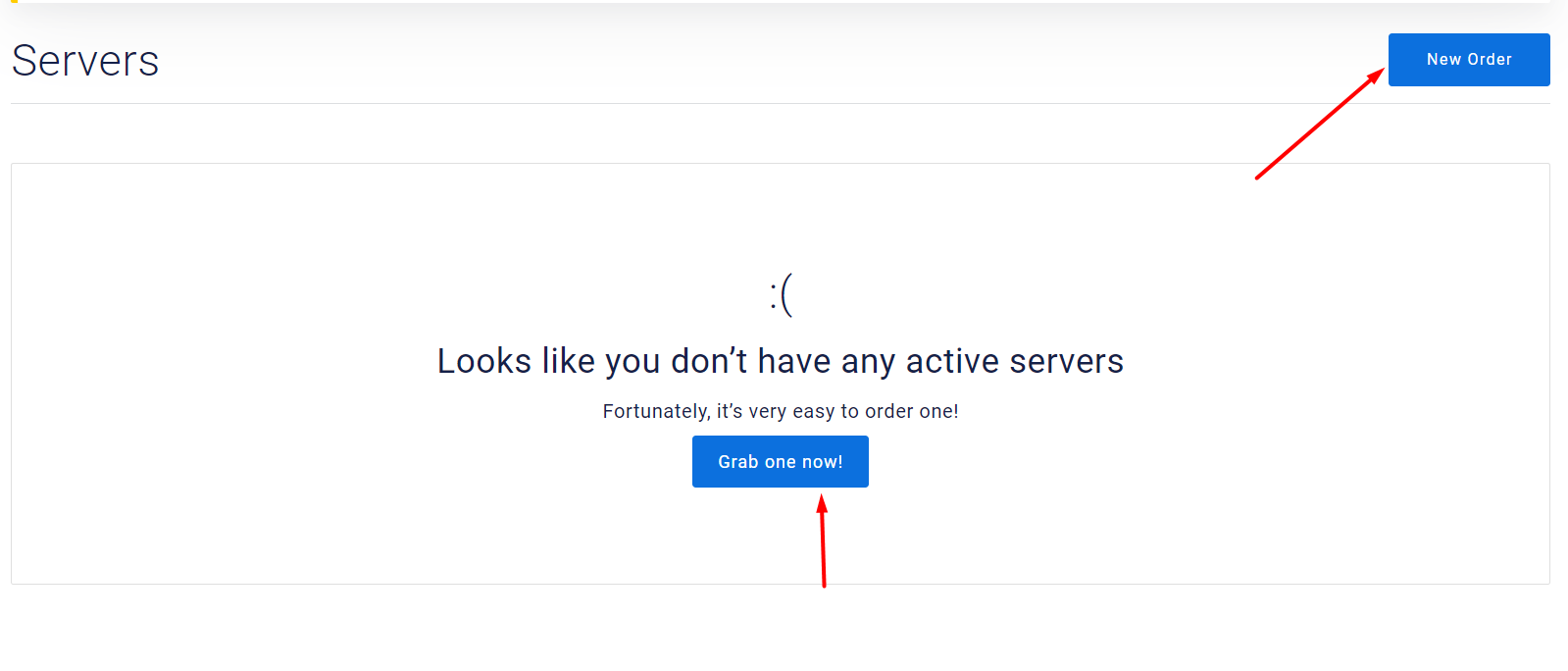 3. Now, Choose the available desired Region for your Windows VPS.

4. Select Operating System.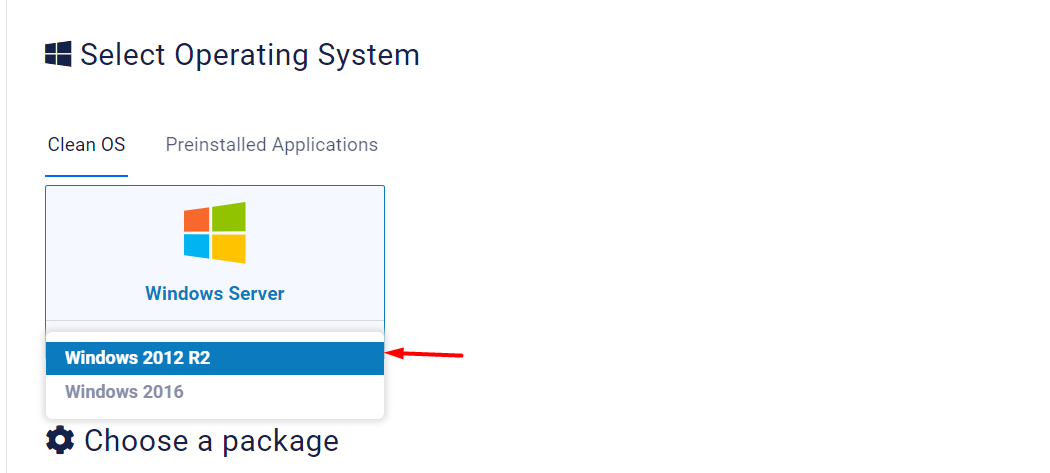 5. Select desired configuration package.

6. Select Billing Cycle (Monthly, Quarterly, Semi-annually, Annually).

7. (Optional)  Select how many servers of the selected configuration you want.

8. For better reference Name your server.

9.  (Optional) If you have any promotional coupon code, then enter it and click on Apply.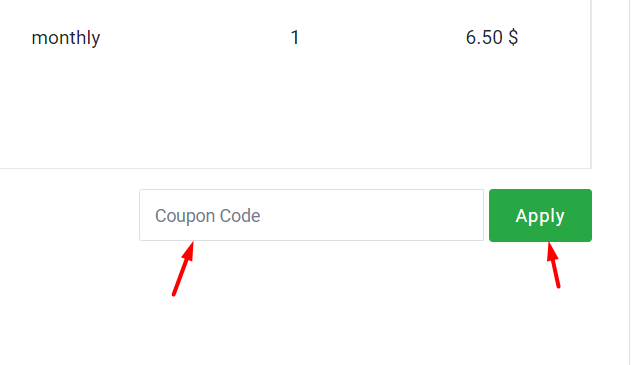 10. Now, read & check agree on the Terms of Service, Privacy Policy and Acceptable User Policy.

11. Finally, click on "Checkout"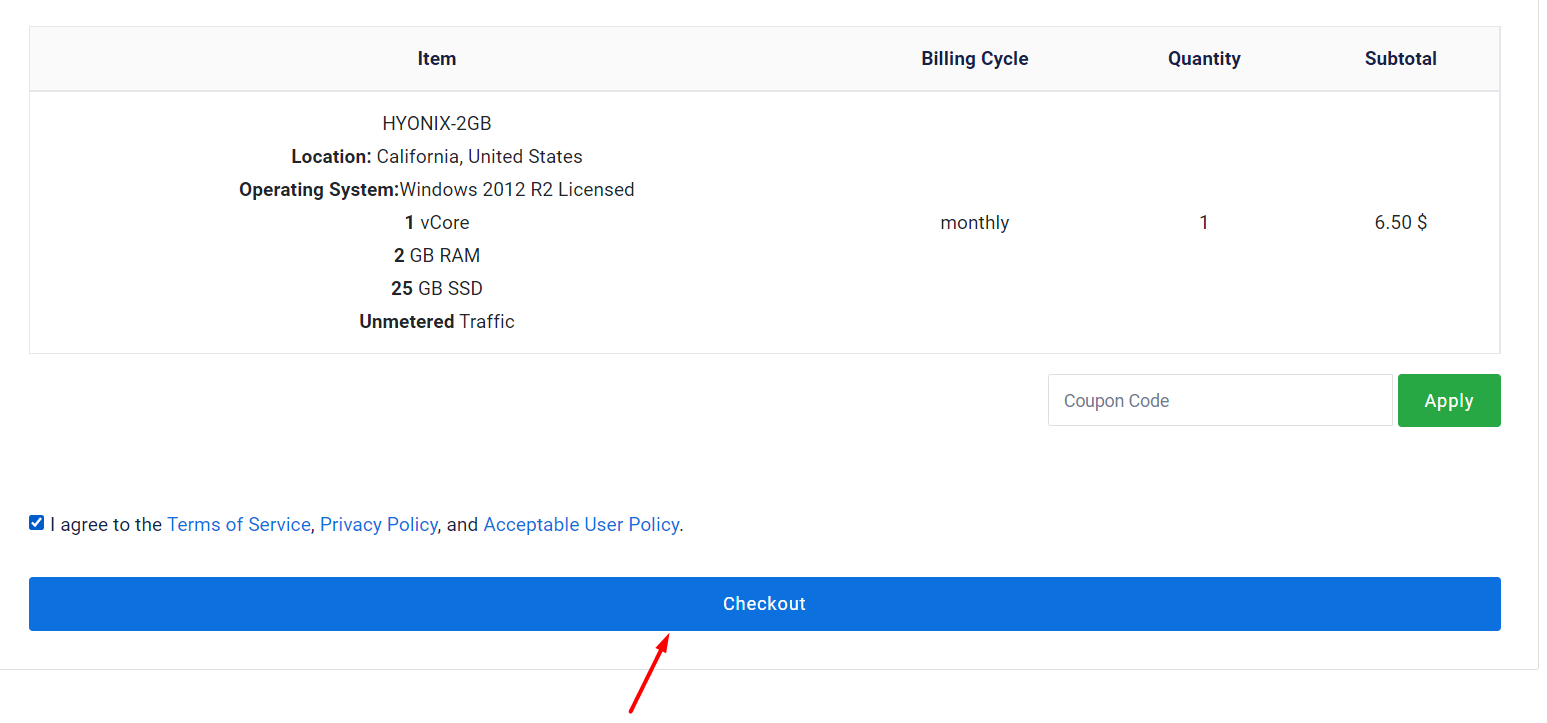 12. Now, select desired Payment Method from the Dropdown and click on Check Out or Pay Now.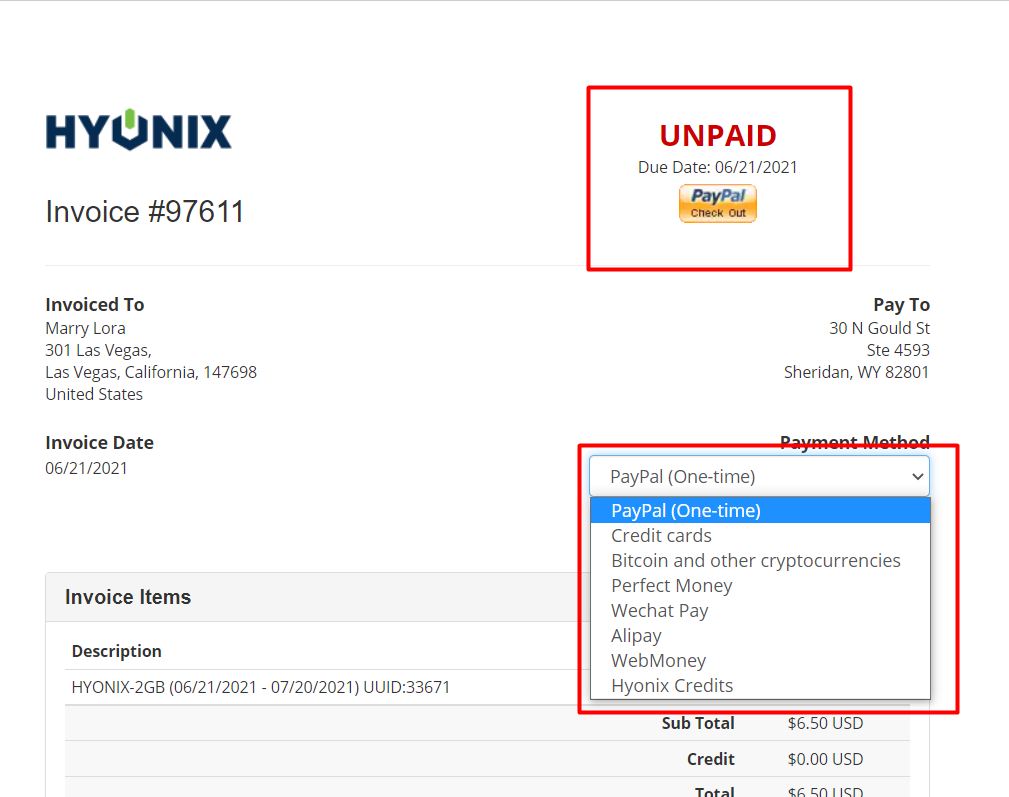 13. Once you are done with the payment, you will receive the payment confirmation email and your Windows VPS login details. Also, you can manage your purchased VPS from Hyonix Portal.