Ping i.e. ICMP Echo request is most commonly used to troubleshoot host visibility (Status), i.e. whether the host server is reachable. Ping/ICMP Requests are blocked by the Windows VPS server by default for some hosting providers.
As ping only requires incoming connection, which is why we only need to enable the ping requests via Inbound Rules of Windows Firewall with Advanced Security.
1. To start off, log in to your Windows VPS then search and open Windows Defender Firewall with Advanced Security.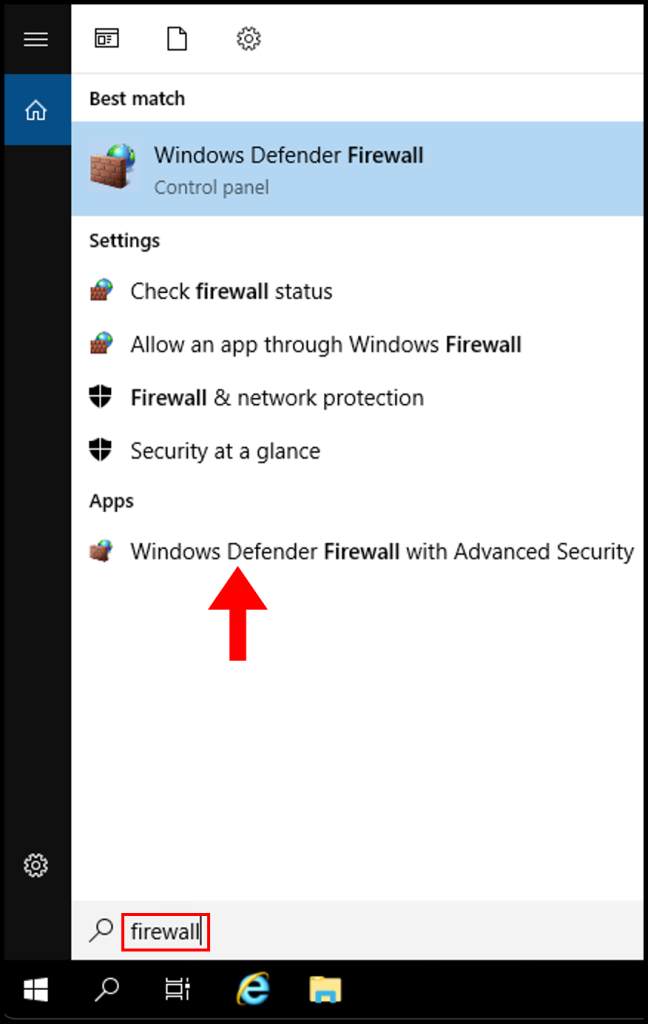 2. Then navigate to Inbound Rules on the left-hand side.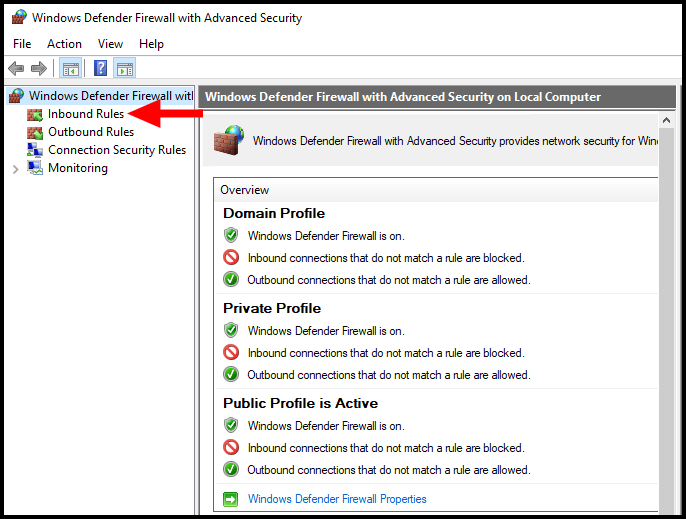 3. Then find the following:
For IPv4: File and Printer Sharing (Echo Request – ICMPv4 – In)
For IPv6: File and Printer Sharing (Echo Request – ICMPv6 – In)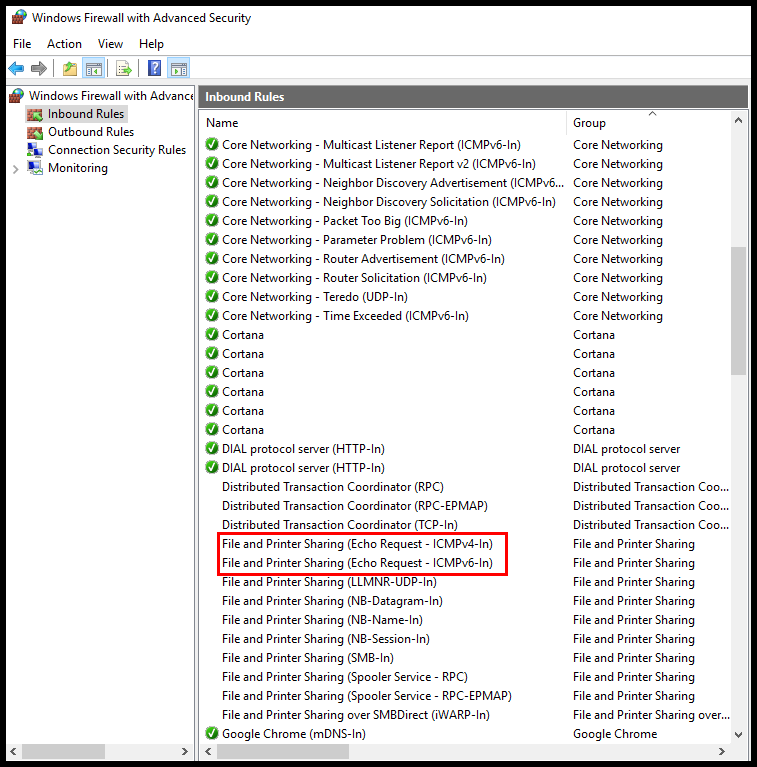 4. Right-click on the two rules and select Enable Rule.
For IPv4: File and Printer Sharing (Echo Request – ICMPv4 – In)
For IPv6: File and Printer Sharing (Echo Request – ICMPv6 – In)